WILN, "Island 106, All The Hits!"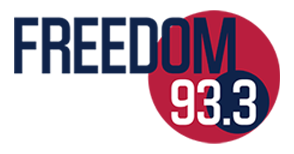 Freedom 93.3 is Tallahassee's number one talk radio station with non-stop hard-hitting topics. Listen in weekdays from 6AM-9PM for the Will Dance Show, 9AM-12PM for The Herman Cain Show, 12PM-3PM for the Rick and Bubba Show, 3PM-6PM for the Michael Savage show, 6PM-9PM for the Todd Schnitt Show, 9PM-11PM for the Dana Loesch Show, 11PM-1AM for the Alex Jones Show, and finish your night with Red Eye from 1AM-6AM.
Stay tuned from 7AM-7PM on weekdays for hourly Sports Reports with Elton Gumbel.
Station: WVFT, "Freedom 93.3"
Frequency: 93.3 FM
Format: Talk
Target Audience: Persons 45+
On The Web: www.freedom93fm.com
Coverage